Hey Friends!
So I have quite a bit of things to tell ya + of course where would you be without a side of my randomness to go along with that?
Yeah, you love me and my rambles right?
So without further ado…
Thanks to Amanda for hosting! XO
1. Big News!
Did ya see my new lil page off to the side of my blog heading? That Work With Me! tab is now up and running and is a link to my page describing the next installment of this blog which is my meal and fitness plans that are now available. I want to reiterate that these will not take away from the blog at all, they are simply a way for me to work closer with those of you wonderful people who want some guidance.
If any of you are interested further, just email lil ol' me at c_cross20@hotmail.com.
Please note that I have heard some of your concerns and dig yet more digging on what is around pricing wise and have adjusted my pricing. I hope I didn't scare ya'll off but I did some research before hand and with further researching have come to the conclusion that those brackets were too high. My apologies!
2. Colonoscopy
So I like to be real with you guys on this blog, but if this is TMI for ya, skip on down to numero three-ooo. So yeah, had that done yesterday. Felt like death.
So my Dad had a slight panic attack on Tuesday morning when he realized that my procedure was actually on Wednesday (yesterday) rather then today and so he came and ripped me out of the gym so that I could start the prep (which you have to start 1 day in advance) only a bit late.
Close call.
Without going into the nitty gritty details, basically you are unable to eat for 24 hours while simultaneously taking prescription "clear every possible morsel from your body" meds. Not fun.
Oh did I mention that you have to drink fluids like you're trying to drown yourself?
So that left me quite nauseous and dizzy to say the least, as you are loosing electrolytes like no tomorrow, not to mention I was beyond exhausted from just not being able to eat.
That problem when you are dying to take a nap but can't because that would mean you can't drink more water…#TheStruggleWasReal folks.
Wednesday morning started off okay, but the nerves and "I'm so hungry I'm gunna puke" feelings started to kick in as I made my way to Guelph General for my noon, yes NOON appointment. Of course, we had to be there at 10am because sitting around waiting while experiencing those aforementioned feelings just adds to the excitement.
Afterwards was super fun too. They actually had to keep me longer then usual because I was too "out of it" to discharge. My body just really doesn't do well with anesthetics so they ended up throwing me back in the bed with wet clothes all over me before wheeling me out about 20 minutes later to the car to slide me in. I was pretty off all day but the light headedness stopped by the evening once I had a bit of food in me despite it making my tummy gurgle.
Thankfully, other then a lil bit of a hyper sensitive tummy, I'm doing better this morning. Pumped to get back in the gym come tomorrow!
3. Dad Bod.
Where did this even come from?
When did the Dad Bod suddenly become the body that women drool over?
I honestly don't know when this became a thing but I think it's stupid.
When I sa that, I'm not saying that everyone should strive to have the bodybuilder physique because, one, that is not attainable for all bodies and two, many people have no interest in tailoring their life around their physique. What I am saying is stupid is the fact that apparently women PREFER this 'Dad Bod' over a more muscular one.
Muscle is gross and makes me feel inadequate. I like a bit of chub…
I like the teddy bear look better…
These are the statements that have been made recently in articles and generalized to all women and I have to say that for myself, this is not the case. No, I'm not a shallow person, I just have my own taste if I was to be asked what what I'm attracted to, it's muscle. I like the fit look because that's what I strive for myself.
The other argument floating around relates back to that first statement. The idea that some women feel that a more muscular man is just too hard to attain and may outshine them, so instead, they 'downgrade' to a more soft look. These are the words of those articles not mine, but the bigger picture here is that this is coming from a place of low self confidence rather then pure preference.
What do you think about this Dad Bod?
What do you prefer?
4. SkinnyTea Detox.
These things drive me nuts.
They are all over Facebook so even if I'm only jumpin online for a second, I see one of their ads.
They really are annoying.
Why?
Because they are totally ridiculous and I feel as if some people may still fall for their ads.
These will not make you look like the models that they present. Don't fall for it. Not that you should be wanting to look like another person anyways. Detox teas (detoxes in general actually) are most often about starvation so the only detox your doing to your body is flushing it of all your electrolytes and fuel.
5. This YouTube channel.
I have been finding lots of fun new exercises to try out all thanks to the Online Coach.
The one guy who wouldn't mind his name being in pink. Check out his channel here. He not only uploads a new video every day that includes workout footage, life and his flexible dieting lifestyle, but he offers a lot of surprise appearances and tons of tips too. Fun videos!
Specifically here are two things that I have found to test out and spice up some of my routines.
The first is for your lats (upper back)…
Take your traditional straight-arm pull down with the cable and straight bar…
And add a twist to work the lats in a slightly different way while also hitting your serratus anterior (those beautiful cuts along the upper ribs) from the rotation.
Haven't done that one yet as my back workout got interrupted by the aforementioned colonoscopy preppage…
One that I have tried though is simply doing pullups and chins using different cable attachments.
Try the rope…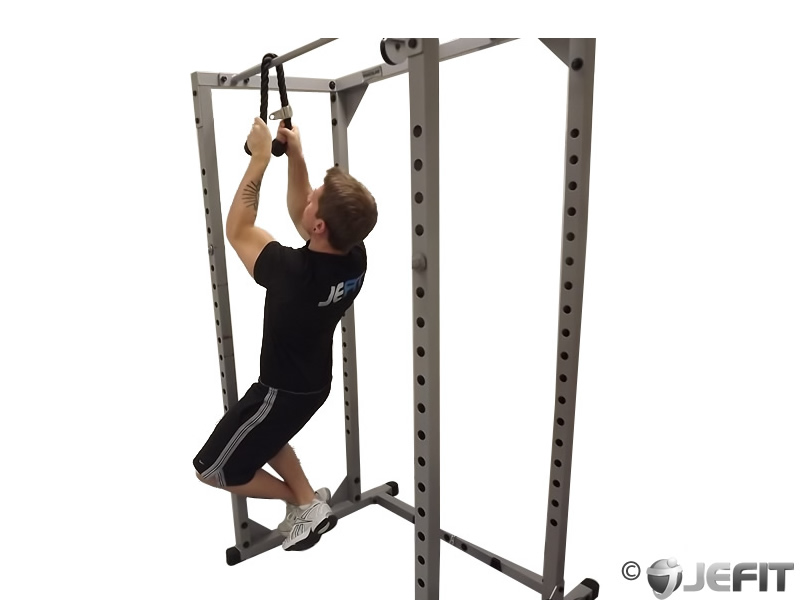 Or maybe even the triangle…
Now if only I could do those clappin pull ups he was doing in his last video…
Speaking of cool exercises…
6. Booty-work Inspiration.
I have tried this out, with my heel planted on the rounded part of a bosu ball because I have short-fart legs, and it's a great thing to superset a larger exercise with to burn out those glutes and hams. Thanks to Lacey and her instagram page for constant workout inspiration.
Anywho guys, it's a wee bit late and my rambles have come to an end. I hope you enjoyed and lets all say wassssup to Friday and the beginning of the May-24 weekend.
Doing anything special?
❤
-Chelsea