Hey Friends
I'm stoppin in again to chat with my favourite Spoon and all the over thinker's for Thinking Out Loud because I'm feeling random and I'm feelin chatty.What else is new eh?
So I'm currently multitasking in my night class…Chattin with you guys…write notes…chat…notes. I'm a pro. Don't worry Mom and Dad, we are talking about why alcohol and drugs are bad for you….
Oh hey first year required course. #BirdCourse.
Maybe I shouldn't say that…I might have just jinxed myself for the midterm next week.
I take that back…Super hard. Super hard course.
Speaking of courses, I learned something interesting in my nutrition course on Monday…
Refer to the title of this post.
That ol' saying that babies are parasites is actually not true. Quite the contrarrryyy actually. They are last on the list of things to keep functioning.
Mom >>Placenta>>Baby
So yeah, that precious gift you are growing inside you is really just begging on a constant basis to be fed. Well, if you're not taking care of yourself I suppose. The placenta…the placenta gets nourishment before you. Pft. So even when you're growing a new being inside you, it's still really all about you.
Another thing, did you know that pregnant women are fat burning machines?
After the first few weeks (1-20), the mother goes from "store all the fat' to 'no carbs fo you" status. You see, after that initial development of the fetus, its now for that lil guy to grow, grow, grow and so the mother experiences insulin resistance similar to that of a diabetic. Put simply, this disables her to use consumed dietary carbohydrates in a normal fashion (ie. bringing them into the cells and out of the blood) and instead, all of it gets shipped off to zee baby. So basically ALL dem carbs you eat essentially go right from your mouth to the baby and you are stuck workin off dem fats you stored up in the first 20 weeks.
Interesting no?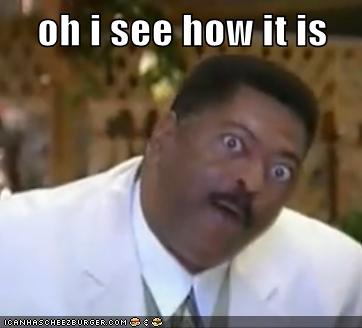 Last thing about classes...
For my Canadian readers out there..Did you know that Nova Scotia has the highest number of bars per capita?
So why are you all wasting your money going to booze it up in Cuba over spring break? It's not like you will remember anything anyways…stay local..Eh.
Bottoms up?
We won't mention Cuba though…. Oh that warmth. I'm still in denial that it's that time…
Tis the season of orange.
Glad I look good in orange. 😀
Pumpkin is everywhere…it's haunting me.
Don't get me wrong, kabocha (Japanese pumpkin) is my jam…no make that my life, but pumpkin flavoured things…
Icky. Just icky.
Will you all hate me if I said that pumpkin pie completely turns me off. I mean look at it. Have you actually really looked at it? It looks gross. Am I crazy?
I'm the scrooge of Fall apparently.
So while you're all trippin over yourselves trying to get your hands on the latest pumpkin flavoured thing (umm pumpkin spiced condoms Laura??), I'm just continuing to get my orange glow over here daily squash binges.
There ain't no season for squash. #AllTheSquashAllTheTime
Speaking of food obsessions, there have been a few things I have been obsessed with randomly…
Omeletes and peanut flour.
Are you shocked? Some of my mornings have consisted of an appetizer overstuffed veggie omelet (nommin on that yolk yummm) followed up by a nice ol' bowl of peanut flour zoats.
Oh yeah, toss zoats into that obsession category too. Every morning.
I don't know what happened to me, but hey, who can say no to a multi-course breakfast?
Campus was kinda weird today.
There were animals everywhere…
By animals, I mean people in random panda and tiger costumes randomly airhumping dancing on the sides of the walkways….
Did I miss something?
Also, can I just rant on about how it's not cool to walk past a guy with a fistful of balls. Sorry was that vulgar? Guys we realize you have a penis. We learned that in grade school.We also learned that they don't disappear, so I think you can stop checking..in public…all the time.
Maybe us girls should go around double fisting our boobs. It's all the same right?
Not that food has anything to do with what I just said, but I'm super excited for Saturday and it's not just because of the farmers market...
Yes. I'm finally doing it. I'm finally going to crush this craving I have been denying all summer.
Prepare to die.
But really though, I'm hoping I don't. #LactoseIntolerantProblems.
I deprived myself of this treat all summer because 1. too much guilt associated with such a 'dirty cheat' and two. because I was scared of the physical consequences that could follow. But you know what, summer is kinda over and I'm kind of mad at myself that I have let my mind talk me out of something I enjoy all summer. It caused me to miss out on the ice cream flavour I really wanted back in Hamilton (locally made, peanut butter fudge OR moose tracks on Locke Street), so Marble Slab will have to do (Molly, this one is for you!).
So, to support my lil scared self I have my arsenal of a bottle of lactaids, digestive enzymes and a time booked at zee creamery with all my amazing housemates. When you are scared to do something, make it a social thing so it takes away some of your over analysis of the situation so might actually have the ability to enjoy your treat.
So bring on a Lil Miss Fitness Freak peanut butter and cookie dough creation! If all else fails, my Sunday date will be with my bed and the toilet. Ugh. TMI.
aaannnd my computer is going to die soooo loggin off.
Final words…
Oh legday. You got me all sorts of bottomless pit-ness.
Nice chattering with ya!
Thanks Amanda for the linkup!
-Chelsea