Hey Friends,
Big birthday shout out to the host of this lovely Sunday linkup, Arman! I hope you enjoy eating your weight in all thangs cheese and cake. 😀
How did your weekend shape up?
Mine was quite nice, but I want to hold up on sharing that with you all until tomorrow when I pop into the Marvelous In My Monday (MIMM) linkup with Katie Over at Healthy Diva Eats.
So without further ado, lets jump into today's post with…
Due to this special occasion, Arman decided that this weeks theme would revolve around…
Birthdays!
So get your partay hats on and lets get to it.
1. When is your birthday?
July 3rd, 1991.
Twinnin with…
Just my luck. The crazy couch jumper…
2. What would your ideal 'day' look like?
It would start with gymin of course. Yes, that's love right there!
Then perhaps a nice BBQ with the fam. I'm easy breezy. I'm not a huge party person, so I don't plan these lavish events for my date of birth. Instead, I'm happy as long as I get to see the important people in my life (friends and family) at some point. Although…
Spoiler alert…
I'm thinking of planning something a lil bit more special this year. Remember that Circus school I mentioned a lil while ago in this post? I kinda wanna do that. Again, big hyper kid over here always.
3. When was your most memorable birthday?
I would have to say my sweet sixteen when I decided to have one last kid moment and take a bunch of my friends to the Great Wolf Lodge for some waterparkin and hotel sleepover fun times
Me and 4 of my best girlfriends arrived at Great Wolf Lodge via limo (weeeooo!) where we proceeded to run around the amazing indoor waterpark like we were kids again. We grabbed some dinner and then all headed up to our hotel room for you typical girl slumber party activities. Gossip, snacking, and maybe a wee bit more gossiping.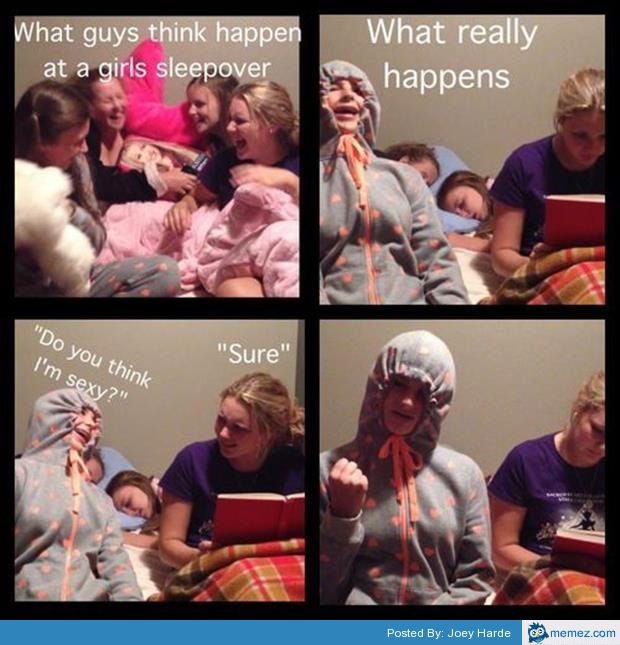 I'm 22, almost 23, now and would totally go again. 😛 I love waterparks!
4. When was your worst birthday?
My 8th birthday when I had to cancel my party due to me get the worst lookin case of chicken pox I have ever seen. No joke, I had them everywhere! In my nose, down my throat, in my ears…Too much info? The worst, just the worst. Great timing those lil itchy things had.
I spent the day with a fever, oatmeal cream all over me and oven mitts attached to my hands so I didn't scratch anything. It was a great sight. At least my family still loved me and showed up to try to cheer me up.
5. What is the best birthday present you have ever received?
Hmmm…memory failing me but I would say one recent one that sticks out is my beauty of a MacBook Pro the summer before I came to McMaster.
Can anyone relate to the first time turning on their first Mac?
6. What is the worst birthday present you have ever received?
I can't really think of anything specific but I will say that, from personal experience, I will never buy someone jewelery or clothing for their birthday because the chances of them actually wearing it is pretty much zip UNLESS they specifically told you "I want this!"
7. What is a health related gift on your wish list?
Can ya guess?
Either
OR
Or both. Both works too. 😉
8. What is a food related gift on your wish list?
My birthday cake…see next question.
9. What is your birthday cake of choice?
In all honesty, I really don't like cake. Cake is nothing special to me, or at least, I haven't given it a chance to be I suppose. I was allergic to dairy my whole childhood so I never really had any decadent cakes or, gasp, ice cream cake. Now that I can…kinda, not really…have some dairy (with my bottle of lactaids :-P), cake just never appeals to me.
What does appeal to me though is what I request each year as my 'cake'…
Pure dairy filled, sugar laden…
Gelato!
Yes. That is my cake. And no, I do not stick a candle in it, that's what my 'for the sake of having a cake to blow the candles out and what my family eats" cake is for. 😀
Take last year for example…
Pretty in pink strawberry shortcake for the familia…
Dreamy pistachio goodness for me…
…2 scoops big enough for this lil 22 year old to die a happy sugar coma death with. Nomz.
Oh a major requirement for this cake though…
It has to be authentic. No neon green, fake pistachio flavouring 'gelato' please and thank you.
Ever tried Baskin Robbins pistachio ice cream?
Don't.
It's gross.
Linking up with Arman at The Big Mans World once again so make sure to check out the other blogger's birthday wishes and to send Arman some virtual birthday hugs…and cheese. Lots and lots of cheese. 😀
What's your favourite type of cake?
Best birthday present you ever received?
Are you a big birthday celebrator or do you like low key ones better?
-Chelsea